The lariat style is a bit of a throw back. It's an interesting necklace style that makes you stand out rather than just a long strand necklace. You can find them with jewels, bling, or just plain metal. So let's get a little retro and take a look at these lassos.
I started with this necklace because it is so delicate and simple. Clean lines and nothing too busy.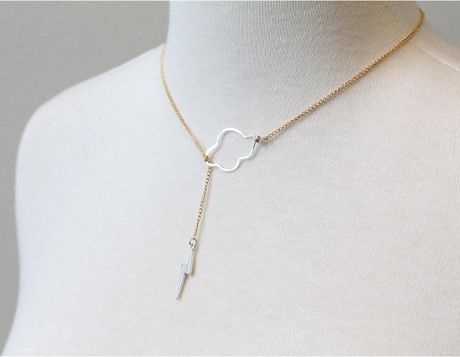 This necklace is adorable, a storm cloud and lightning bolt. Come on.
A great key emblem with

Swarovski crystal accents make this dressy but not blingy.
I saved my favorite for last. An astronaut, alien, and flying saucer. LOVE THIS.
The lariat style came from the cowboys, it's a style of lasso. Now it's a great way to mix up your standard strand.
Be fabulous today!