Happy Monday lovebugs,
I hope you had a great weekend. Let's make it a great week. We're starting off today with something a little edgy- a metallic cap toe. Something about this style is glitzy but with a don't mess with me vibe.
These pretty pastel flats are very chic and the pointy toe is just the right amount of sass.
Such a punchy color for a great summer shoe. I'd pair these with a great navy chino ankle pant.
These look a little vintage to me, I'm loving the black on silver.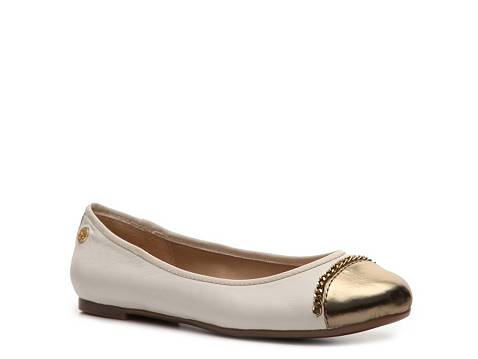 The bronze on this shoe is perfect for brown or block, it's a great mix.
Oh this magenta is divine. Combine with the price and this shoe is just fine by me!
All of these flats are sweet, but I think the metallic touch adds a little edge to them. They are great to pair with ankle pants and shorts in these warmed months.
Be fabulous today!