Hey there lovebugs,
Let's get a little sassy on this Monday. Something a bit edgy, a bit daring, a bit awesome. Let's look at some lace up heeled sandals. They're eye catching and sexy, and they're perfect for transitioning to cooler nights.
I would pair these with bf jeans, a sleeveless blouse and a killer pedicure.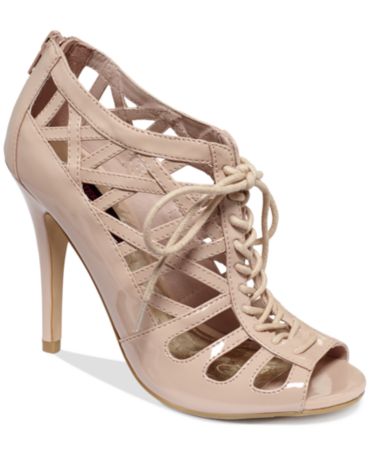 A great sale price for these patent leather spikes.
I really like the cut out pattern on these sandals, and the style reminds me of a modified mary jane.
One review described these as "comfortable". I know. I think it's the padded sole and 1/2 platform.
These lace up heels are perfect for the end of summer nights. Pick a color, pick a style, stand up straight and get your strut on.
Be fabulous today!