Just like yesterday when we looked at sale sandals, now is also the time to capitalize on some white pieces. Today let's scoop up some white dresses!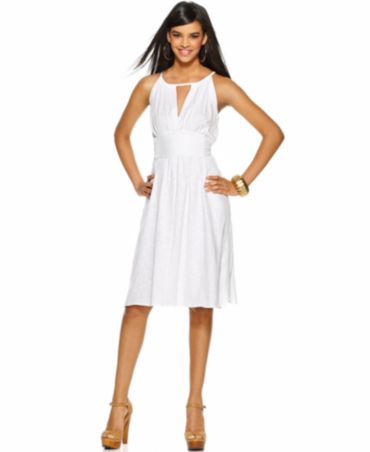 A modified Marylin if you will. Sexy and cute, especially with some drop earrings.
Half off right now and 100% cotton. It's the perfect summer day dress.
Just a lovely scallop detail on this sassy little sundress.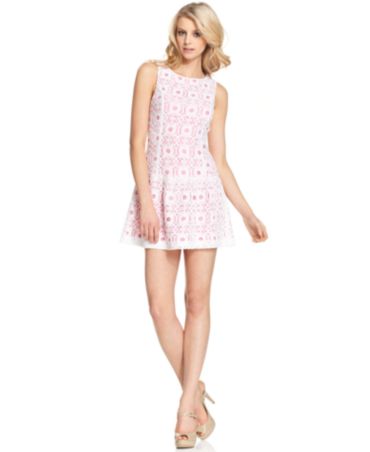 Ok, forgive me, it's not ALL white, but it's just too sweet to pass up. A mod drop waist style and the pink underlay is the perfect combination for this mini.
White dresses are a staple for warm weather, so why not enjoy them a bit longer and grab some that are on sale right now!?
Be fabulous today!