We all know and love maxis, they're comfy, versatile and they've been a huge trend this summer. So how do we fall-ify them? Simple, just change the material to something a little heavier and add some sleeves. Let your accessories do the rest.
A peek a boo leg slit is the perfect surprise to this simple sweater dress.
The dolman sleeves dress up this otherwise simple dress. There is so much you can do to accessorize: jewelry, denim jacket, switch out the belt, the list goes on.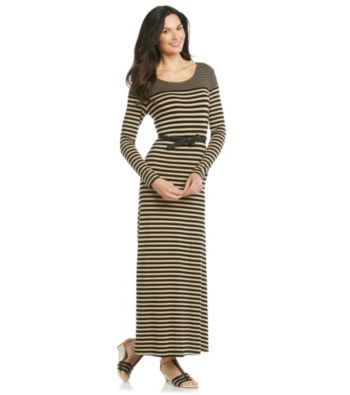 This scoop neck is a great contrast to the horizontal stripes. I'm liking the braided belt as well.
A beautiful emerald color makes this dress look like a tall drink of water.
Maxis aren't going anywhere with the weather changing, change up the layers and the accessories and you keep the look.
Be fabulous today!