For summer, the lighter the better, and there's nothing lighter than white. I just love white accessories with gold accents.
Simple, elegant, and easy to stack!
What a lovely teardrop necklace. It's perfect for a crewneck top or let it hang lower with a deep v sundress.
So pretty, but look closely. The post is a sassy gold skull.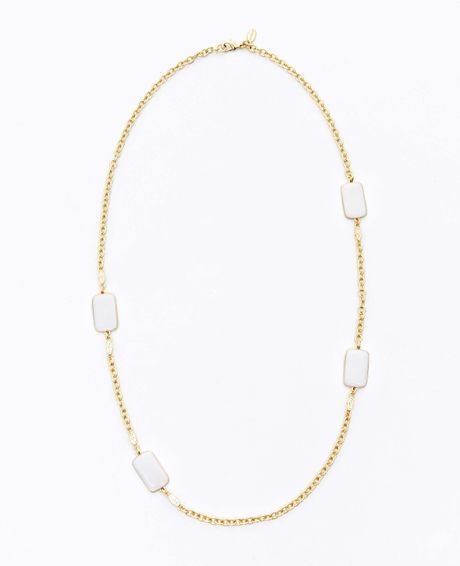 So chic and ready for layering.
White and gold is very crisp for summer. I love the mix and the brightness it gives any outfit.
Be fabulous today!