Even though it's sandal season, peep toe shoes are still a perfect option for the warm weather. One of our readers wants to know what peeps I'm digging right now.
A great nautical inspired espadrille that is great for bright shorts or a white dress.
I mean, how freaking adorable are these? The sweet floral laser cut is so perfect for summer.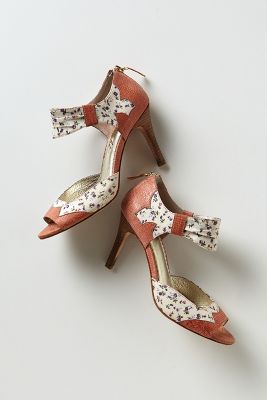 A great print mixed with some leather cutouts is just perfect for some chambray this summer.
A nice easy to walk in peep with some pop.
I love a good peep toe, but please, please, I beg of you, make sure your toes are clean and/or painted before you put them on. They're called peep because your toes are peeping out. Give them some love.
Be fabulous today!