Hey lovebugs,
It seems to me that everyone is about the arm party lately. Arm parties are great, you can stack and layer colors and metals all day long, but today, we're going to look at something different. The stackable ring. You can mix and match or buy a set. Let's look at some great sets.
This does not look like $6. Great mix of blush and gold.
Oh so simple and yet sweet as can be.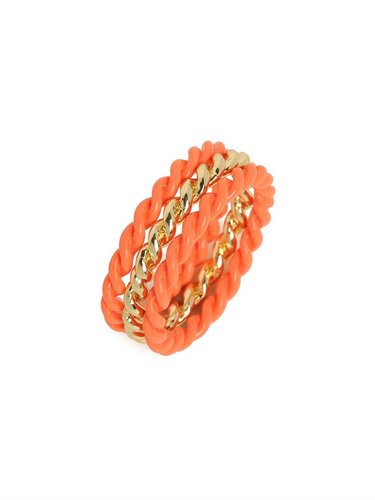 A pop of orange is perfect for a summer dress or chambray!
Great name for these rings because they remind me of ice cream! Great details.
There you have it, some very affordable options for a ring party.
Be fabulous today!