Hey there lovebugs, as you may know, my favorite color is purple. Bold purple. But a close second has got to be green. I love green because its such a statement color. Saturated or pastel, it always stands out. Today we're not looking at any style in particular, but rather some great green pieces that I'm loving lately.
High waisted, high drama. Wear heels, tuck in the shirt, own it.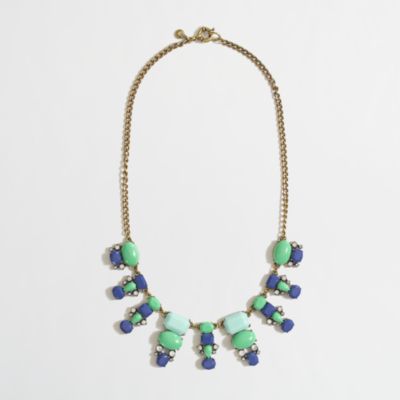 Oh how lovely is this necklace? I'm pairing it with denim, a lace dress, or anything in between.
A great woven detail on this sandal. I also love the stripe of gold all around the sole.
A must own. Truly. Wear it traveling, wear it to a bridal shower, wear it to drinks with the girls, wear it to the pool. So simple yet so stunning.
Green is just one of those colors that pops on anyone. It's also a very easy color to mix with other colors, try coral, yellow, or navy.
Be fabulous today!