We all know and love the LBD, and even the LWD, but what about the LYD. The little yellow dress. Short, fitted, a burst of color.
Short, sweet and I promise they'll watch you walk away.
I love the simple sexiness of this dress. The lines, the waist chinch, it's so easy.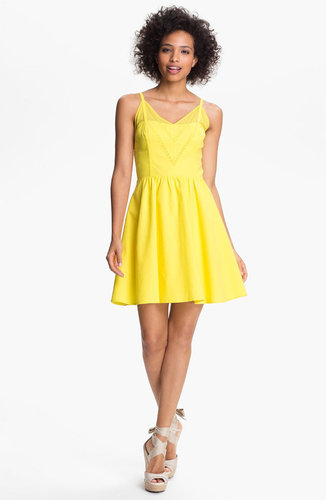 A beautiful sheer neckline with an A-line skirt, oh and did I mention pockets? Just perfection.
I love this dress because it comes with its own hardware. I'm talking about the mirrored belt. Outfit=done.
Yellow is such an easy color for a little dress. It's perfect for warmer weather and lends itself beautifully to so many types of accessories and jewelry.
Be fabulous today!