Yesterday we looked at bathing suits, let's stay with the trend and look at some gorgeous rubber flip flops. Colors, prints, styles, are endless these days, but how about something that you'll enjoy putting on your feet and add some sass to your outfit.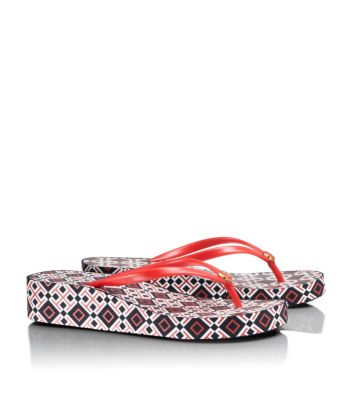 I'm just in love with this platform because it's different and the print is fabulous.
I have not heard of Ipanema flip flops before but I love the price point and love their prints.

OK now stay with me, I know Vera can be polarizing, but I'm just crazy about this stripe mixed with the print.
Simple, pretty and easy with denim.
These are rubber flip flops that you won't be embarrassed to wear. Flip flops that will make your pedicure pleased.
Be fabulous today!