Leather can be scary. But why not soften it by wearing leather with something softer? Like pairing leather with a sweater. Leather trim to be exact.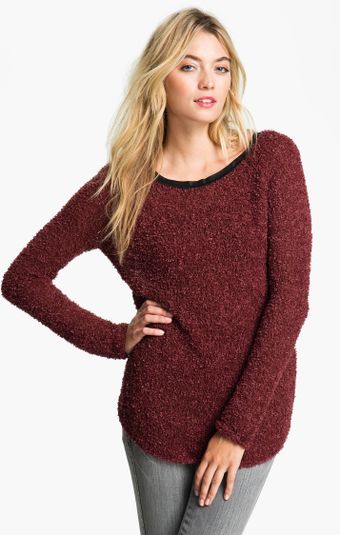 This slouchy sweater is dressed up with a great neckline that gives some edge to something comfy.
A fabulous 3/4 length sweater from lambswool. A great chevron print with leath

er trim!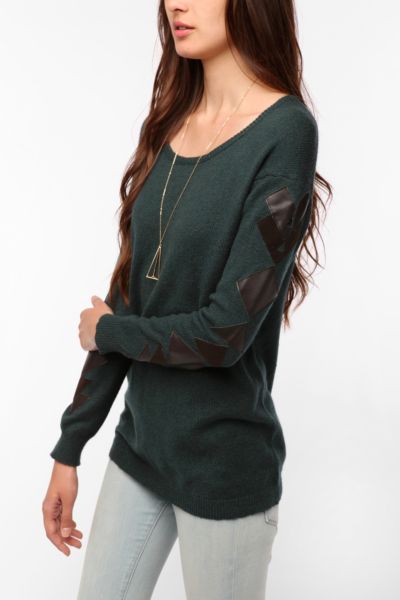 It's hard to see here, but the sleeves have a great leather argyle patte

rn.
Warm, chic and a touch of leather around the neck!
This is my kind of leather. Very subtle. What are you thinking? Big and bold or trimmed and tiny?