Hi there lovebugs,
Happy Monday to you. If you are sleeping in because of Columbus Day, I hate you. Not really, it's mostly jealousy mixed with the fact that I'd love to be under my covers right now.
First things first, the giveaway winner. Congrats to Alli who won the Cove Necklace! I'll be email you shortly. And don't forget, free shipping ALL month at After Sunset with the code CAPITALBARBIE.
Alright, now the real question, why are we talking about camel toes. Well, they should be talked about, and if you spot one, you should tell that person, it's kind of like the bottom half version of spinach stuck in your teeth. Ok, but really, I'm talking today about camel flats. I love camel because it's such a creamy and easy neutral for any season and any outfit.
Such a great neutral for some bf jeans and a trapeze sweater.
The ballet slipper makes the studs a little less edgy.
We all know I'm a sucker for a bow, and this camel flat with just a touch of bejeweled is perfect.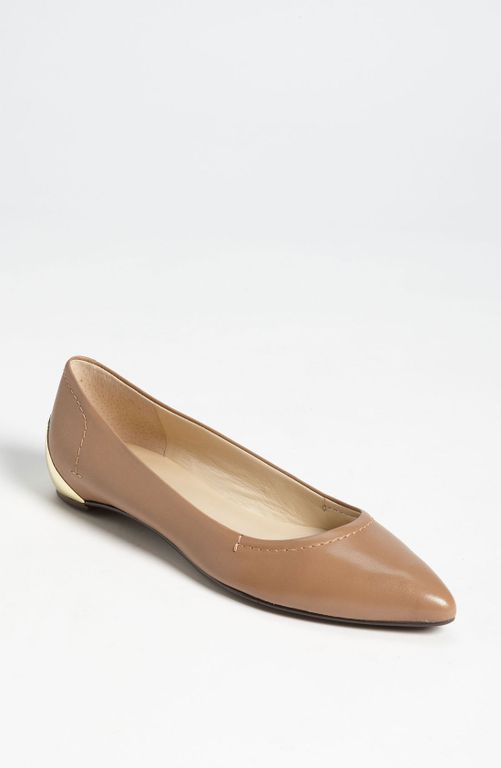 Quite a chic flat, the metallic heel makes it for me.
See, camel toes are always a bad thing. But most of the time they are. On shoes though, full speed ahead.