$10 if you can name that song from the title. Ok $10 in fabulous bucks. I'm not paying you for a song you should absolutely know.
In other news, today's post is bicycle themed, which I'm sure is exactly what Nelly was thinking of when he wrote that song. I think it's perfect bicycle weather right now and that's why I'm loving this motif.
An adorable tandem bicycle necklace. Just perfect with a casual button down shirt and shorts.
This is a great brand called Blue Platypus that makes all of their items in Los Angeles. A really sweet top here that you could even add a navy blazer on top for a casual work day.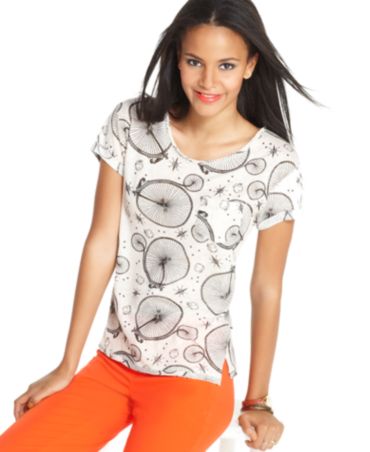 So, so cute. I love the split hem at the bottom. Again this could easily dress down a suit for work or tuck into a pencil skirt and add a skinny belt.
The bicycle print is perfect for fall and you can find it just about any style. While it may not be as country grammar-ish as the title of this post suggests, it still get points in my book.
Be fabulous today!