Hey lovebugs,
I think one of the easiest grab and go bags is the tote. It's a throw everything in and then some bag. So if this is our go to, then why shouldn't it be bright? Colorful totes that make us smile.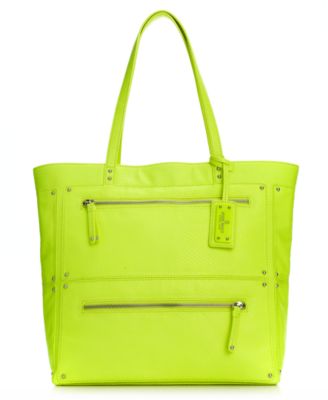 Ooooo girl, when I said bright, I meant bright. Neon! Loving this bag!
This tote comes in all kinds of colors, but I love the magenta the most. It would be easy to clean with the nylon exterior.
Gap got this one right, the leather is so soft, perfect for a grab and go bag.
100% leather, 100% American made. Boo ya.
Totes don't always have to be black or brown in order to go with everything. Mix it up with an unexpected pop of color!
Be fabulous today!