Happy almost Friday lovebugs,
Today I wanted to look at a great fit for dresses and skirts that flatters many women: the tulip. Picture an upside down tulip before it blossoms, a little wider at the top and it gets tighter towards the stem. Same thing goes for the clothing, a gathered effect at the waist with a slimmer hemline at the bottom.
Oh look at this beauty. I love the poppy color because its not as intense as your standard red.
This picture doesn't do this color justice. This stunning cobalt in silk is perfect for an evening out.
This skit has the most beautiful pleating that will lay perfectly on any shape.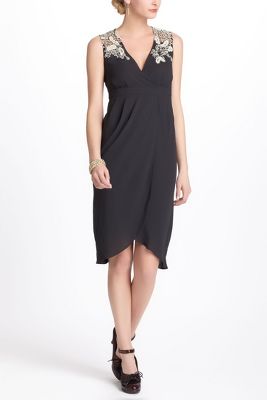 Did I save the best for last? Maybe. The detail on these shoulders makes this LBD stand out in a crowd.
The tulip skirt style is a great option for something bit dressier and perhaps more forgiving.
Be fabulous today!