Hey there lovebugs,
How was your weekend? Any good sales? I had a fun filled weekend with friends and now I'm looking forward to taking on this week.
Today we're looking at ankle strap pumps, I love them because they're so sassy and chic and they look fabulous with any style.
See? Like I said sassy, chic and anyone could pull these off. Oh not to mention the price tag.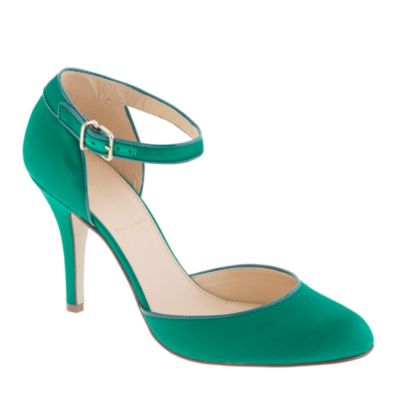 These are perfection. Kate Middleton definitely owns these.
These will be your new black pumps. And you will get looks in the office. For all of the right reasons.
OK, wear these before it gets too warm. They are delicious. Nice.
I love a great ankle strap because they give an extra detail and a little extra sass to your outfit.
Be fabulous today!