Happy Monday lovebugs,
I hope you are doing fabulously. This week we're going to go on a virtual vacation. It's July, it's vacation time, so why not do a week of vacation-wear! Today we're starting things off with bathing suits. No style in particular, just so affordable and adorable suits! (For more options, check out this
post
from last month!)
This pattern is perfect for ANY shape of size. And you can pair any color sandal with it.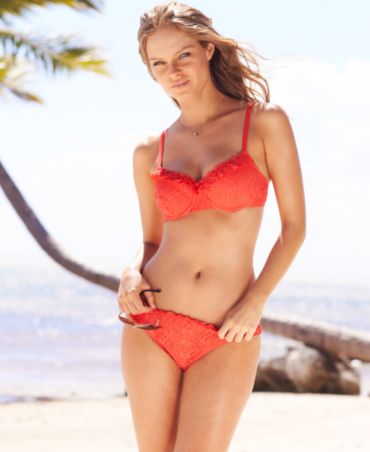 I'm a huge fan of underwire with a bathing suit, just helps keep things in place and makes you look super, ahem, lifted.
This plunging neckline is beautiful but the higher waist seam is just a bit retro. All over gorgeous.
A little ruffle, a lot of fun.
There are approximately 694 styles of bathing suits out there. These are just a few that I'd love to add to my closet and wear for years to come. That's the thing about bathing suits, I don't have a ton occasions to wear them so when I spend the money, I need them to last.
Be fabulous today!