How about a throw everything in bag? How about a classy but easy leather pouch? How about a monogram, or a metallic, or just a simple pastel?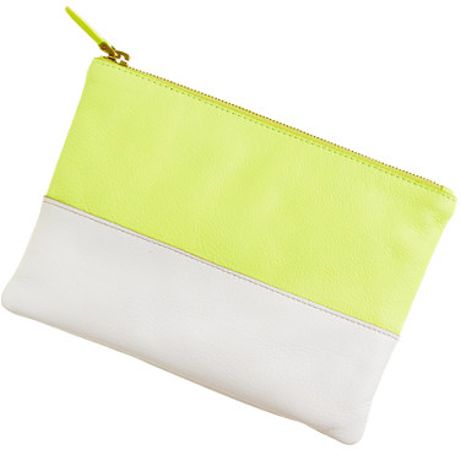 Let's start with the monogram. J Crew does it so well and this lemon clutch is no exception.
Extra large, extra impact.
Originally $95, this pretty pastel is perfect for day or night.
This lime green is so much fun with a great manicure.
A simple carryall is great for summer nights. Throw it all in and then some. Even a pair of flats.
Be fabulous today!