Have you entered the
giveaway
yet? Go get to it!!! $75 to Nordstrom is no joke!
Ok, back to business. In the
past
we've looked at stacked heels, they're a great option for a more comfortable heel. Today let's look at some stacked heel sandals. These are great for summer and a good reason to treat yourself to a pedicure.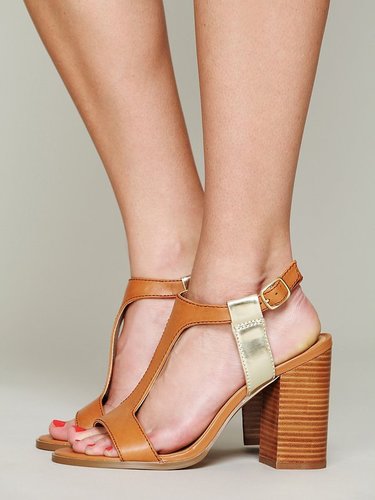 These two toned, t-strap beauties are half off and also come in black and silver.
Boom. Colorblock. Didn't think I'd throw that in there, did ya?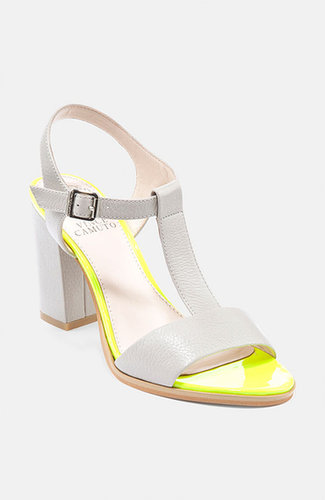 Vince Camuto,
Novas
i, $79
Watch these bad boys to see if the price drops with the Anniversary Sale.
I'm LOVING this nautical take on a stacked heel. These are fabulous.
Wedges and flats, those are standard options for summer sandals. I really like mixing in some stacked heels for a different look.
Be fabulous today!