I'm really loving wrap bracelets right now. Mostly because they're young and girly. They have a friendship bracelet quality to them that I adore.
Simple and quiet, this bracelet is easy to wear alone or add on to an arm party.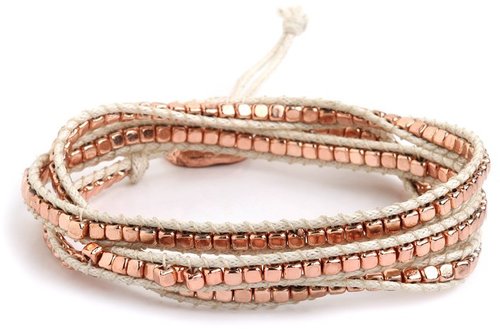 How about something a bit more hippie?
A bit dressier, but I think with the right outfit this will really pop. The leather also comes in pink or white.
I may have saved my favorite for last. Just a hint of studding with a pop of green neon, what's not to love?
A wrap bracelet is a great addition to your arm party this summer. Mix in different textures like leather, rose gold, beading, and more!
Be fabulous today!