Happy Tuesday everyone, I don't know about you but I need a serious kick to get this week going. I need something more than coffee, more than a frigid lunch stroll, I need yellow. That's right, sunny, warm, knock your socks off yellow. And I want to carry it.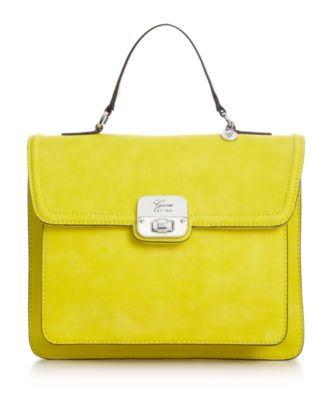 This is what we call a cool classic. A perfect ladies who lunch type of bag.
This glossy little number is perfect for work. I'm picturing it with a navy or black pencil.
Why anyone would name a bag this, I do not know, but I do know I'm LOVING those tassels.
This bag to me has a briefcase feel to it. I would tie a navy or orange silk scarf to it, very Elle Woods.
So often when we buy a bigger bag we buy navy, black, or brown. Why not pick a color that goes with everything but packs a little more punch?
Be fabulous today!