Ok ladies, let's talk heels. I'm more of a low heel kind of girl, but if I can walk in them for more than 40 minutes, I'm willing to give them a shot. And the new trend of the block heel is giving me that option. Something tall yet sturdy, mod yet sleek.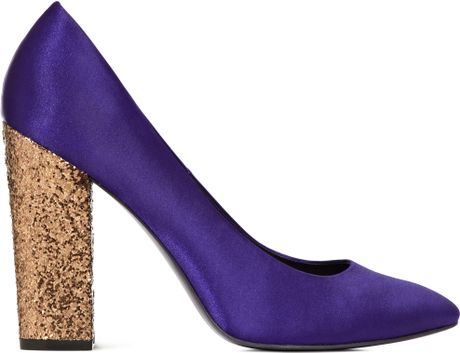 Go, run, click, buy this shoe. Oh my word, my dream shoe. Purple satin, gold block glitter. Get in my closet.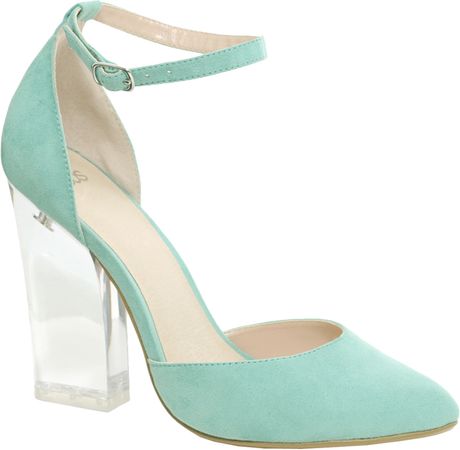 How sweet are these heels? A girly mint color, ankle strap and lucite heel. Yum.
Snakeskin anyone? Check out the angles on this heel!
The always versatile nude pump. An understated bow is perfect for a suit.
I just LOVE a block heel because it makes stiletto wimps like me able to strut their stuff too!
Be fabulous today!