Baroque is a huge trend this fall, and I love it because it give just the right amount of fancy to everyday wear. Even though the pattern is sophisticated, you don't have to go broke to get the look.
The scoopneck here is just stunning. I love a large print on a mini dress.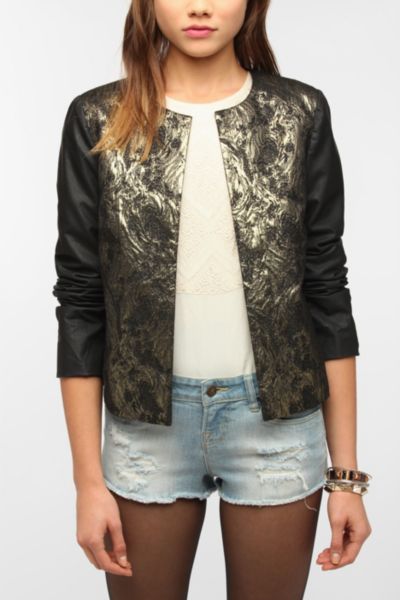 A great collarless jacket that adds so true feminine charm to an edgy jacket.
Simple and sweet, a perfect addition to an arm party.
Velvet lace. Doesn't that sound decadent? Oh I just love this shell.
Have you dabbled in baroque this season? While Old Navy hasn't tried this trend yet, there is no reason to spend hundreds to pull off this look.
Be fabulous today!