Brights and neons have been a huge trend this year and I love them. They are such a great pop of color but what I really love is when people mix them. I'm talking about adding an orange blazer to a pink dress or wearing a neon blue shirt with a highlighter green necklace. It's that type of unexpected color mixing that is really exciting. Today we're looking at pink and yellow.
Pair this burst of yellow with the dress below...
Suddenly this blush pink dress gets some edge with a bright yellow statement necklace.
Take this linen blazer, perfect for warmer weather, add a white silk blouse and throw on these cropped pants...
Like the perfect tube of lip gloss, these cropped pants are perfect for summer.
Pair these pink shorts with...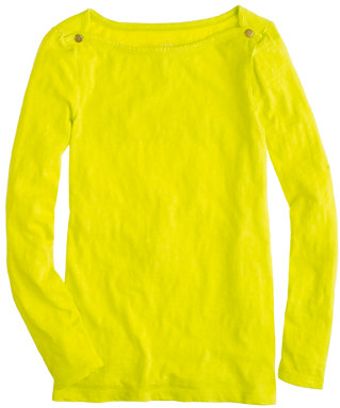 This comfy slub cotton tee is perfect for summer evenings.
While pink and yellow might not alway be the first go to color pairing when you look in your closet, it's certainly a fun and easy one to try this summer!
Be fabulous today!