Hey lovebugs,
I'm back from my very well rested vacation in New Hampshire. I hope you enjoyed the fabulous bloggers who were nice enough to fill in for me while I was away. Today we're getting right back into it and looking a great style of dress that flatters any shape or size, the drape.
What a stunner this dress is. I'm thinking about getting it for a September wedding.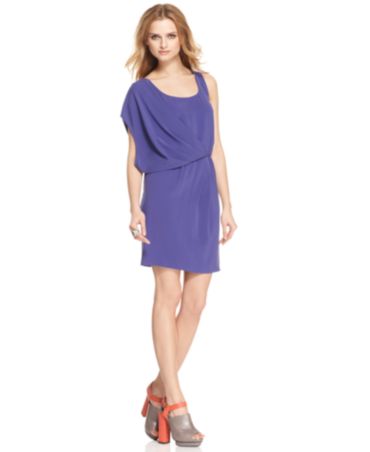 A great priced dress for a Saturday night out with the girls. I'd add some silver earrings and go!
I'm sorry an Elie Tahari for $62? Just say yes.
I would feel like one hot Barbie in this number.
A dress with some draping can be really beautiful when it lays correctly. For taller, thinner women try the draping tighter to the waistline, for those of us trying to conceal something a loser drape that cascades is the best bet.
Be fabulous today!