Hey lovebugs! I hope you are getting through the week with a smile. Even though it has been a rainy week so far in DC, I know that the sun will come out soon; and when it does, you gotta be ready with some sassy shades. Right now, I'm loving colorful frames because they add a great pop to any outfit.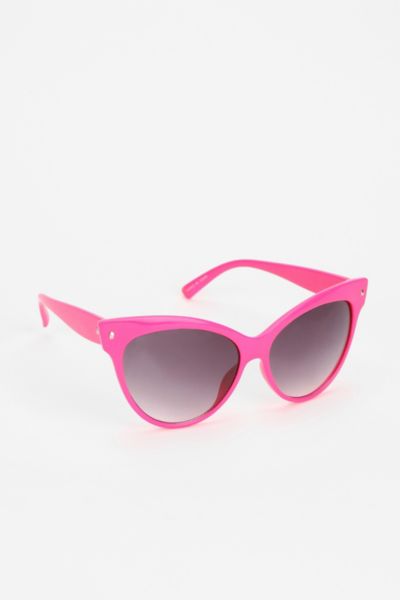 How fabulous are these? I need a silk scarf and a convertible asap.
These are so mod and wonderful, the color mixing is perfect for a Sunday afternoon.
You've gotta love this punchy color and the price!
OK, and I had to include one fabulous and fancy pair. How chic are these?
Switch out your usual tortoise shells for something fun and punchy like one of these pairs. There is a style and color for everyone.
Be fabulous today!