You always see a v-neck or a scoop neck, what about a square neck? It offers a unique way to show off a great neckline.
My favorite color in a soft and delicate blouse.
Anyone else think this model looks like she's about to sneeze? Yeah ok, in other news, this great deep red it gorgeous with this peplum.
Sometimes you just need a beat around tank to sweat in when you're out and about this summer. This is it.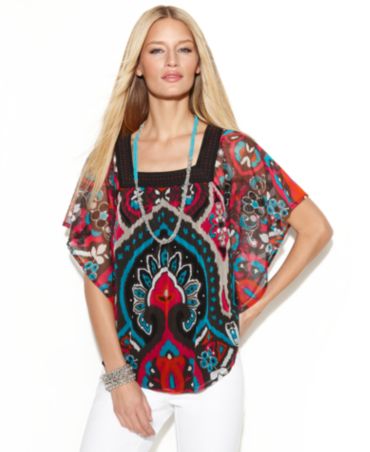 Great colors, great print and perfect for some black strappy heels.
How do style square neck? It's a great one to mix in to your other boatneck, scoop and v-neck tops this summer.
Be fabulous today!