Hey lovebugs!
How was your long weekend? I hope you took some time for yourself and had some time to recharge. Now that we're back to work, at least it's only a short one. Today I thought we'd look at a trend that we've seen
here
before
but in new colors. Let's look at chevron but in some brights!
I love this longer tank because its so easy to accessorize with a long necklace or earrings.
One of my favorite colors is green, this dress combines a great pattern, a great color and a great silhouette.
I absolutely love the colors in this scarf, reminds me of candy.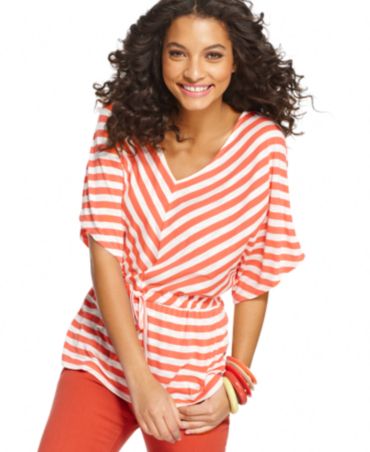 Look at these gorgeous sleeves, so perfect for running around on a Saturday.
Are you wearing chevron this summer? How are you mixing it up to perk up your wardrobe?
Be fabulous today!