Yesterday we looked at some great red clutches, today let's stay with the purse topic and look at some great patterned bags!
Loving the double strap on this tote. And the color and pattern combination is very casual and chic.

So many great things going on here, sequins, color, pattern, hardware. Great little bag for the weekend.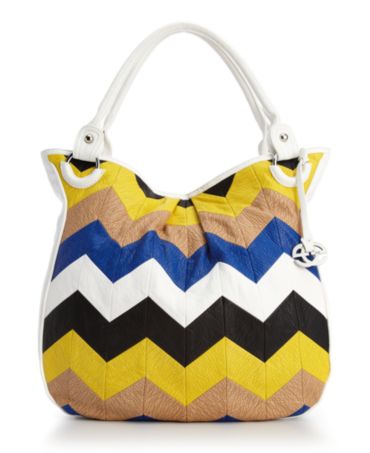 A mutli color chevron tote! How great for spring?
This clutch is downright tropical but in a great dressy way. The bamboo inspired closure is a great added detail.
Pattern is always fun to wear, especially when its with an accessory like a bag or scarf.
Be fabulous today!