Did you enter yesterday's giveaway yet? Don't forget to get in on the chance to win a great state necklace!
Today I wanted to talk about ocean hues. Blues, turquoise and greens that remind us that warm weather is just around the corner.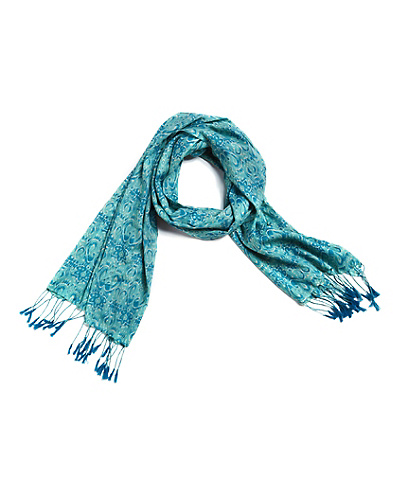 I really like the blend of colors on this scarf, I'd use it all spring and summer with a white sundress, and now on the nicer days, I'd tie to my purse for a burst of color.
Great and sweet heel. A navy shoe is rare with this type of personality.
Great cobalt color, very easy to accessorize with punchy neons.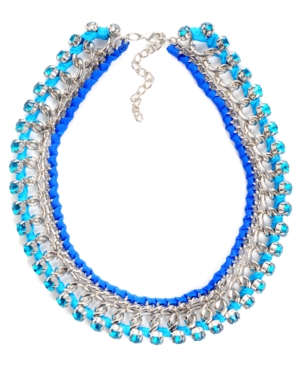 Great mix of color and materials, very easy to pair with jeans and a tee.
Blue hues that remind me of the ocean are a great way to warm up an outfit with a punch of color.
Be fabulous today!