I wore a school uniform from preschool until I graduated from high school, so I have a special place in my heart for collars. Right now it seems that they are coming back! Maybe not in an oxford style but a peter pan collar and even removable collars. Let's take a look.
Great rounded collar, small pattern and silky sophistication.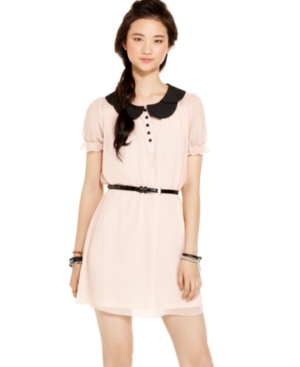 Short sleeved and sweet as pie, don't you think?
Ok, well the color is fantastic. But the faux wrap effect of this top is so breezy and light; great for a suit jacket of belted.
This model is way too thin for my liking but the dress is beautiful-great impact color dress.
See, collars don't have to be so prep school- they can be sweet and sexy.
Be fabulous today!