Happy humpday lovebugs,
Since yesterday we tackled velvet, today we're looking at another type of perfect party apparel: gold. It's just a fabulous way to dress up absolutely any outfit. Now usually the easiest way to wear this is sequins, and while that works, I want to dig a little bit deeper.
Va, va, voom ladies. Look at this number. Add some tights and some heels and screw the rest.
I'm going to need this skirt. The perfect pleating with a party-ready print.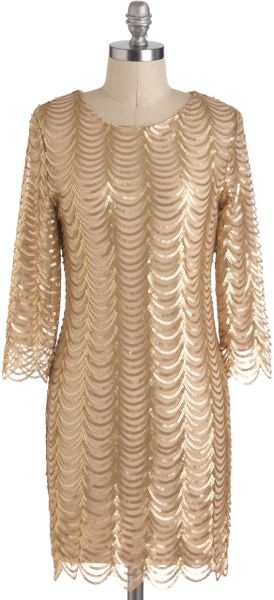 Just. You're welcome. Good lord this is beautiful.
Sleek, sexy, and easy to throw on and go. I'd pair this with some black shorts and tights.
Gold will never go out of style. Ever. Might as well embrace it to it's fullest potential this holiday season.
Be fabulous today!