You know what's cozy but also sexy this time of year? Velvet. A few weeks ago we looked at velvet
purses
but today let's look at some clothing.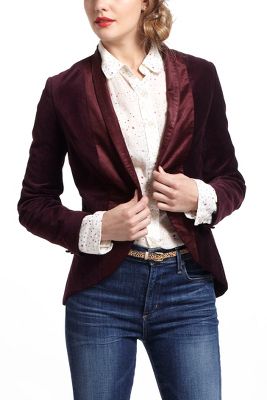 The tuxedo feel to this blazer truly makes it something special.
This fully lined dress it just perfect for a holiday party. I love the richness of this green!
Let's talk about these pants. A wide band waist, a slim cut, an ankle length, flat front pockets. Ah, they're divine.
A little bit mod and a little bit flapper, a lot a bit perfect for holiday.
So you see velvet is decadent in all the best ways, and it's perfect for this month of parties and holiday gatherings.
Be fabulous today!