Welcome back lovebugs!
I hope if you celebrated Christmas it was just wonderful. Now we get to enjoy the loot and prep for the New Year.
Today I thought we'd look at some clutches. Beaded clutches to be exact. I think they're a great accessory for NYE or just to add some detail to and everyday outfit.
This is a stunner for a black tie event. Such a beautiful mix of textures.
Ok hear me out, I know this tiny bag is $98, but you can wear this with a dress, with jeans, with whatever you can imagine. I absolutely love it.
Wow. Look at the detail on this bag. Just a beautiful accessory that would match just about any color.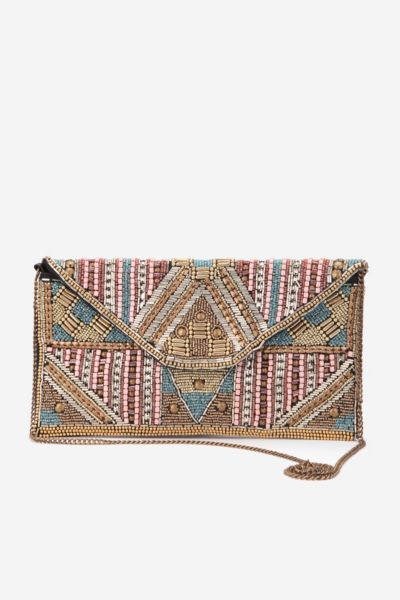 A little more casual, but the price tag reflects that. I love the different sized beads.
Beaded clutches are a fabulous accessory that will never go out of style. Dress them up or down, but they'll always pack a punch.
Be fabulous today!