Happy Monday lovebugs, I hope you are blasting the holiday music in your cubicle this week and spreading the cheer. Today's post is a reader request. She is looking for fair isle that isn't gramma but also within budget. Let's see what we can find.
Fair isle can often be dressy and stuffy. The drop sleeve and split hem gives this sweater the perfect amount of casual.
I really love the color combination in this sweater, its so warm and inviting!
How about some fair isle for a party? This is holiday sexy.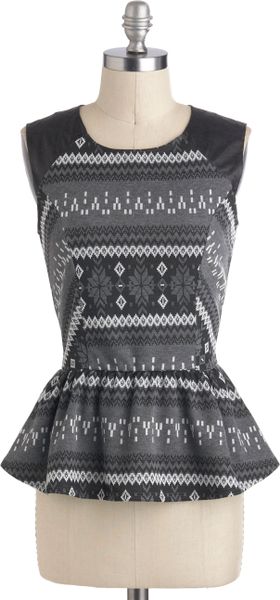 A fabulous peplum fair isle! You can wear it alone (with a bottom please) or layer a button down shirt underneath.
Fair isle is a staple for winter and these sweaters are a perfect addition to your closet. Keep your eyes open for fair isle tights and bottoms too!
Be fabulous today!