Happy humpday lovebugs, we're getting there.
Let's add some edge to this dull Wednesday. I'm thinking studs. Studding has been huge this season it and it won't be going away soon. Today we're looking at some studded cuffs. A simple accessory with some kick.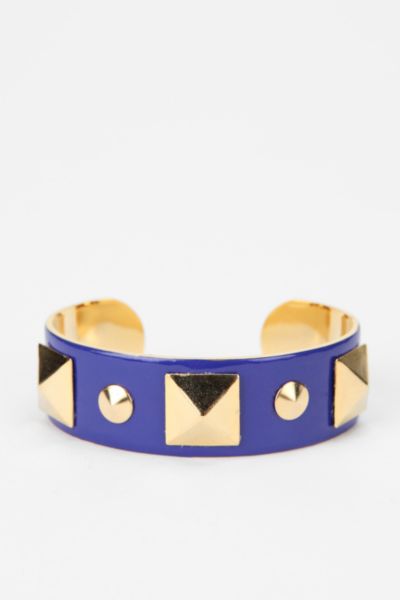 There is something Grecian Goddess about this cuff. Also comes in orange and black.
This cuff is just screaming for an arm party. Layer on those bangles ladies!
I feel as though this cuff should come with a warning, but wow, is it fabulous.
Ok, picture this: you're wearing a simple black crewneck top and then you go to lift up the groceries/laptop/kid/puppy/etc and BAM, everyone sees this bad boy. Quiet, yet demanding.
Studding is a great way to add some bling to an accessory or even piece of apparel. Add it to a simple cuff and it's a whole new piece.
Be fabulous today!