Sheer is huge this year, from the red carpet to everyday wear. I really like the trend when it's not super sexy, but more understated and feminine. Take a look at these options.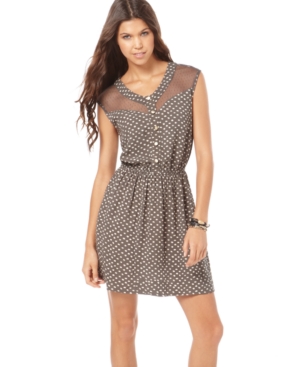 This dress is so adorable for the weekend. The print is just lovely.
Ooo I just love this piece! So sleek and so sophisticated.
Ok, I usually don't post items with limited sizes; but how could I resist this beauty?
Well hello Mad Men. This natural waist dress is just spectacularly feminine.
How are you wearing sheer this season? Special occasions only?
Be fabulous today!