Today's post is for my friend Lauren who is looking for a fabulous dress for her upcoming birthday. She didn't give me ANY hints of style or look so here we go!
I saw this dress in Glamour and I just fell in love with it. So effortless but the color is 'pow!'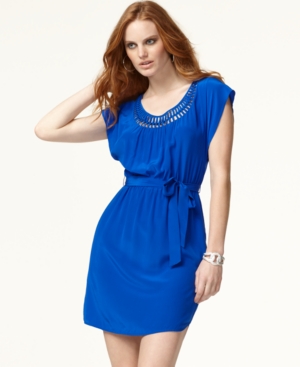 Hello blue. Lauren has great short blonde hair. This would be perfect!
I love this mix of cotton and silk. I would dress this up with metallic strappy sandals and some big 'ol earrings.
LBD? Yes please. Perfect mix of sexy and sweet.
Which one do you think Lauren should wear? My favorite is the blue silk. I think it will look great on the dance floor and the color will pop in pictures.
Be fabulous today!