We made it! Friday! Have a great weekend lovebugs and enjoy these recipes. I'll announce the winner of the $25 Modcloth gift card on Monday!
Baked Chipotle Sweet Potato Fries
c/o Skinny Taste
Ingredients
1 sweet potato, (about 5" long) peeled and cut into 1/4" fries
2 tsp olive oil
sea salt
ground chipotle chile
garlic powder
Directions
Preheat oven to 425°.
In a medium bowl, toss sweet potatoes with olive oil, salt, garlic powder and chipotle chile powder. Spread potatoes on a baking sheet. Avoid crowding so potatoes get crisp. Bake 15 minutes. Turn and bake an additional 10-15 minutes. Ovens may vary so keep an eye on them and be sure to cut all the potatoes the same size to ensure even cooking.
Buffalo Chicken Skewers
c/o Kitchen Bellicious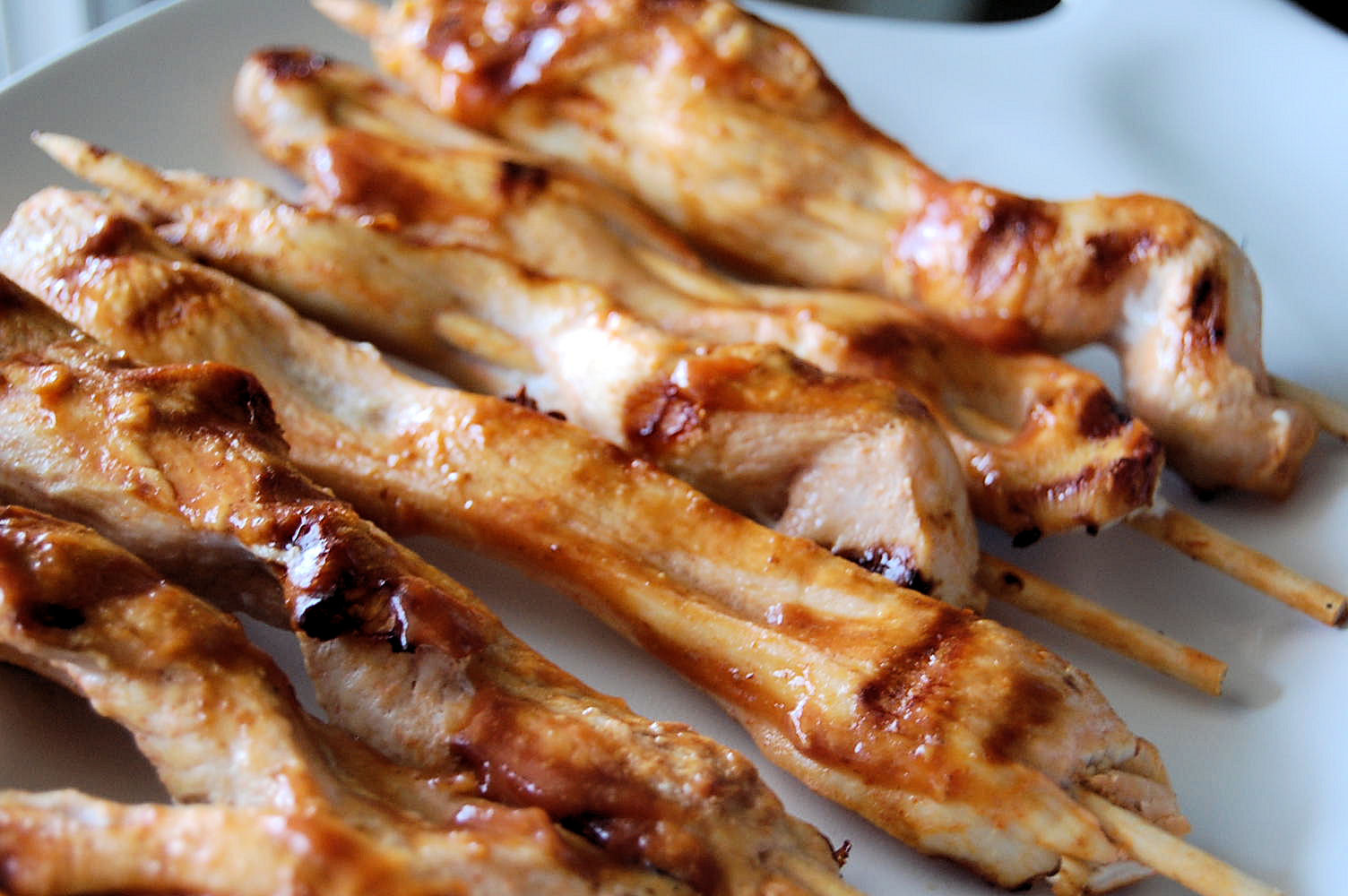 Ingredients
1 1/2 lbs. of chicken tenders
1 stick of butter
1/4 cup soy sauce
5 TBSP tomato paste
5 TBSP brown sugar
1 TBSP worchestire sauce
2 TBSP apple cider vingear
1 TBSP spicy brown mustard
dash of hot sauce
2 TBSP of beer
1 TBSP of lemon juice
1/2 tsp salt
1 garlic clove, minced
1/2 tsp paprika
1/2 tsp chili powder
1/4 tsp cayenne pepper
Directions
Place the chicken in a sea salt bath for 30 minutes or more. Season the chicken strips with salt and pepper. Skewer the chicken and set aside. Melt the butter and sugar over medium heat in a saucepan. Once the sugar has dissolved add in the remaining ingredients (beer last). Place the tenders in the a shallow pan or ziploc bag and pour 1/4 cup of the sauce over the chicken. Marinate for at least 2 hours.
Grill on an outdoor or indoor grill over high heat for approximately 4 minutes on each side. In the last 2-3 minutes baste the chicken again and then serve warm as an appetizer or main dish.
Creamy Chicken Taquitos
Ingredients
3 ounces cream cheese, softened
1/3 cup salsa verde
Juice of 1/2 lime
1 tsp. chile powder
1/2 tsp. ground cumin
Pinch of cayenne powder
1/2 tsp. onion powder
3 cloves garlic, minced
1/4 cup chopped fresh cilantro
3 tbsp. chopped scallions
2 cups cooked, shredded chicken
1 cup shredded cheese (Monterey Jack, cheddar, etc.)
8-12 (6 inch) tortillas, flour or corn
Salt and pepper
Cooking spray
Directions
1- Preheat the oven to 425 and grease a cookie sheet.
2- In a large bowl combine all of the ingredients, from the cream cheese to the shredded cheese. Stir well until all ingredients are evenly coated. Season with salt and pepper.
3- Fill each tortilla with 2-3 tbsp of filling, rolling tightly. Place seam side down. Continue until all tortillas are filled. Spray with cooking spray and sprinkle with salt.
4- Bake 15- 20 minutes, until golden and crisp. Serve with salsa, sour cream, etc.