I haven't fully gotten on board with the all over crochet look, but I am liking smaller details of it found on pieces. The trend is nice for summer because the crochet pattern and texture is very breathable. What do you think of some of these?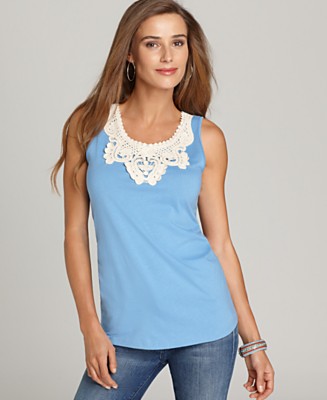 You certainly can't beat the price. I would pair this with some green shorts.
Now this is classy. I like the modified v-neck and the uneven hemline.
I really like the gathered skirt on this dress, makes it a bit dressier.
Talk about the perfect warm weather navy skirt. This is divine. I love the waistband detail as well.
How are you wearing the crochet trend? I must confess, I don't own any pieces yet but I really like the idea of them for summer.
Be fabulous today!