Hey lovebugs!
Today I wanted to talk about a color combination that I think is perfect for this heat wave: navy and silver. This color combo is crisp and makes a statement and in this heat, and sometimes you need a little extra oomph to make that happen in this weather!
Hello elegance. I love the sleeves on this tunic, I would pair it with earrings like these...
These are so gorgeous. Not too chunky and just the right about of bling.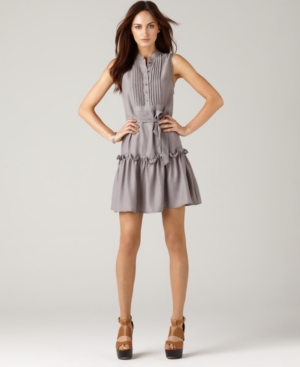 I really like the pewter/silver color of this dress, I would pair it with these shoes...
These are so simple and no nonsense. I would love these for weekends.
You really can't find this kind of beauty for under $50. This is perfect for wedding season. I'd pair it with these shoes...
I love the idea of a sweet dress with a side of 'hell yeah she's working those heels!'
So what do you think of this color combination? I think it's so fresh and clean even for being a darker tone.
Be fabulous today!