Oh Wednesday, please don't drag on too long. But if it does, let's at least have something colorful to do. I love these whimsical colorful necklaces, just a perfect pop of color to add to any outfit.
This color combination is bright, cheery and perfect for an LBD or a white tshirt.
Look at these beads! What a fantastic accessory! I love the mix of the bead size, gives the necklace some depth.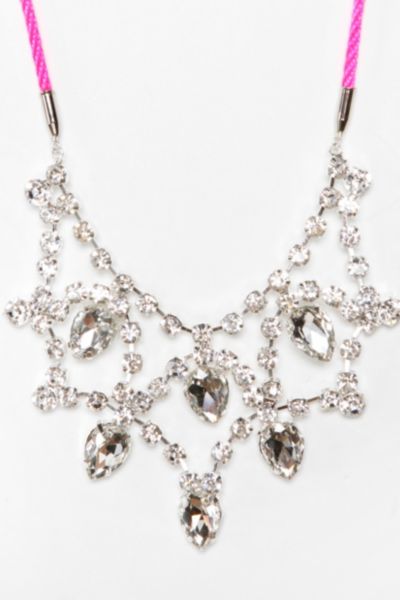 I would describe this necklace as princess rockstar. It's blingy, neon and bad ass, all in one.
DKM Accessories,
Faceted Stone Necklace in Candygram,
$28
A pink, purple, coral combination that is going to look great with just about any other color.
Well ladies, how 'bout it? Let's add some color to our hump day with these multicolor beauties.
Be fabulous today!