Now that it is starting to get chillier and we have to pull out the jeans and pants, why not spice up your feet with some bright pumps?
Well hello teal suede! Where have you been all of my life?
I've been coveting these heels for months now. I love the sculptural heel and the round toe.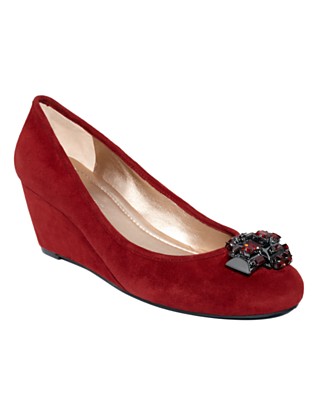 Ooo these suede wedges, so winter, so lovely.
These wedges are so fun. I love the forest green color.
So just because you put away your fave pedicure colors doesn't mean your feet can't have any fun! Try to spruce up your shoe wardrobe with bright colors!
Be fabulous today!